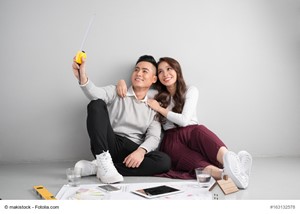 Once you're ready to buy a home, you probably have a pretty good idea of what you want. Should you buy a new construction home, or look for an existing one? Builders may refer to existing homes as "used." This term makes them sound much less appealing. Truthfully, there are many advantages to both new and existing houses. 
Benefits Of New Homes
One of the most visible benefits of buying a new home is that it is untouched. The home is clean, and everything is sparkly new. You know that nothing in the house needs to be repaired. That is one of the most significant incentives to buy a new construction home. Having no repairs offsets some of the typical costs that homeowners incur once they buy. 
Latest Technology And Amenities
One of the other benefits of new homes is that they are not dated. You'll have access to all of the latest technologies and amenities in a new construction home. The home will be energy efficient which will save you some money on utilities. You'll have all of the technological comforts that you need in order to keep your devices charged and your in-home entertainment on point.
You May Be Able To Select Features


If you do buy a new construction, often, you'll have the option to choose the details of the home. Some key features, colors, and styles will be in your control, so you can't complain about them once you move in! 
Less Competition
There may be less competition for a new home. This is because most new homes are present in neighborhoods that are just being built. All the home on the street are most likely vacant, so people looking for new construction have a lot to choose from in one area.  
The Cons To New Construction

 
Although buying new construction sounds fantastic, there are a few drawbacks. First, you're pretty much relegated to one location- wherever the new homes are being built which is generally on a new street full of new homes. The area is essential especially when it comes to your home's value increasing over time. Many times, new construction homes are built by the same construction company. All of the houses on the street look the same, and there may be little differentiation between them other than the color. If you're someone who likes variety, this is something to consider.
Keep in mind that you can always buy an existing home that may be less expensive than new construction and do whatever it takes to make it your own. This is a practical option for many people. Your options may be a bit fewer if you do decide to look for new construction homes, so it's good to go into the home buying process with an open mind as to all the possibilities that are available.